Invokana (and other related drugs like Invokamet XR and Invokamet) are prescribed for the treatment of Type 2 diabetes. However, these drugs are known to increase the risk of multiple serious illnesses for patients taking them. Some of the possible risks include Fournier's Gangrene, renal cancer, and bladder cancer.
In case you or your loved one has experienced any of these conditions following a prescription to Invokana or other related medications. You may be entitled to compensation through an Atlanta Invokana lawsuit.
Stroke
Coma
Fournier's Gangrene
Kidney failure
Bladder cancer
Renal cancer
Dalimonte Rueb Stoller Law Firm provides a team of experienced class action lawyers in San Francisco, who are always ready to protect your rights and help you pursue the compensation you need and deserve. Our firm has successfully represented clients from all over the U.S. and recovered millions of dollars in compensation. We have the knowledge, skills, resources, and experience to represent your best interests and make sure that you receive fair compensation for your damages. Get in touch with our Atlanta mass tort attorneys today through our online form or call 833-44-DRLAW.
What Ties Invokana To Fournier's Gangrene?
Invokamet XR, Invokana, and Invokamet are classified under SGLT2 (sodium-glucose cotransporter-2 in full) inhibitors, which are often used as diabetes drugs. These help people suffering from diabetes to maintain lower blood sugar levels by preventing the kidneys from absorbing glucose and flushing sugars via urine.
The FDA issued an official Drug Safety Communication with regards to SGLT2 inhibitors in September 2018. This communication highlighted a link between the use of drugs like Invokamet and the onset of Fournier's Gangrene. The condition is also referred to as necrotizing fasciitis of the perineum, which is a very serious infection that develops in or around the genitals. Due to this link, the FDA mandated that new warnings have to be included in the Medication Guide of the patient and their prescription information.
Fournier's Gangrene is a rare bacterial infection that can be life-threatening. It leads to damage of the nerves, muscles, blood vessels, and tissues in the genital and anal regions. Some of the symptoms include:
General malaise
Red, swollen, or tender genitals
High fever of about 100.4 degrees Fahrenheit or greater
Patients who are prescribed to drugs like Invokamet, Invokana, and Invokamet XR, that experience such symptoms should ideally seek medical attention immediately. Quick action is important since Fournier's Gangrene tends to develop rapidly.
In case you or a loved one developed Fournier's Gangrene following the intake of SGLT2 inhibitors such as Invokana, you might be eligible for significant compensation. The drug injury attorneys in Atlanta, GA, at Dalimonte Rueb Stoller can assist you in exploring your options and pursue the compensation you need and deserve. Contact us anytime at 833-44-DRLAW.
Invokana And Cancer Of The Bladder And Kidneys
Earlier in 2016, the FDA had issued a Drug Safety Communication highlighting a link between SGLT2 inhibitors such as Invokamet and Invokana with acute kidney injury. This is a form of injury that decreases the normal functioning of the kidneys and can pose a serious risk by reducing the ability of the body to get rid of waste.
According to recent scientific research, patients under the medication of SGLT2 inhibitors also have a higher risk of developing cancers in the kidneys or bladder. At this time, the potential link hasn't been mentioned in FDA warnings or prescription information.
Symptoms of Renal And Bladder Cancer
The following symptoms might indicate bladder cancer:
Pelvic pain
Blood in the urine
Painful urination
Increased urination frequency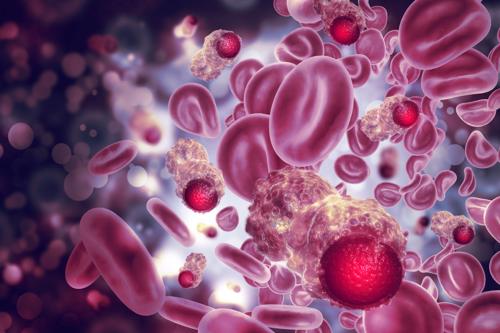 Some of the symptoms that might indicate renal (kidney) cancer include:
Weight loss
Blood in the urine
Abdominal swelling or pain
Pain on the lower back on one side
In case you're taking SGLT2 inhibitors such as Invokamet or Invokana and start to experience such symptoms, seek immediate medical attention.
What Sort Of Compensation Can An Invokana Lawsuit Deliver?
vLinks Between Invokana And Ketoacidosis
Ketoacidosis is the medical term for the condition that arises when the body produces excess ketones. These are toxic acids contained in the bloodstream that are created as a byproduct of the processes in which the body breaks down fat into energy. This process often starts as a result of low insulin levels.
Patients who enter ketoacidosis might enter a diabetic coma. The condition is quite serious and potentially fatal. The treatment of ketoacidosis usually requires extended hospitalization.
What Does The FDA Have To Say About Invokana?
The first body to raise concerns about the link between kidney damage and SGLT2 inhibitors was the Institute for Safe Medication Practices. It outed a report about over a year after Invokana first received an FDA approval. The following year, the FDA issued a warning that emphasized on the higher risk of ketoacidosis linked with the use of SGLT2 inhibitors.
Recently, Italian scientists from the University of Padua analyzed voluntary reports that were logged into the FDA's reporting system. A total of 66 reports that associated SGLT2 inhibitors with amputation were also included in the study. Of the total reported cases, 86% had Invokana as the SGLT2 involved. In 2/3 of the cases, there weren't any other amputation risk factors (infection, nerve damage, prior amputation, injury) involved.
The FDA required the Invokana manufacturers to begin warning patients and doctors about this issue in May of 2017. The FDA advised that doctors should discontinue the use of Invokana for patients who report sores, infections, or pain in the extremities.
How Much Does An Invokana Attorney Cost?
You can start your Atlanta Invokana Legal process at Dalimonte Rueb Stoller with no financial risk. Our initial consultations are free of charge and confidential. If you choose to work with us, our lawyers will work on a strict contingency fee basis. We won't charge you unless we win the case and recover compensation for you.
Learn How A Lawyer Can Help Your Atlanta Invokana Lawsuit
Pharmaceutical manufacturers should be held liable when their products are faulty or injure consumers. At Dalimonte Rueb Stoller, our attorneys are ready to protect and fight for your rights. Since pharmaceutical manufacturers tend to hire powerful lawyers, you should also get the most resourceful, experienced, and skilled lawyers you can find.
Keep in mind that these kinds of lawsuits are time-sensitive. To avoid missing out on important deadlines, contact an experienced attorney as soon as possible.
Schedule a free consultation with our class-action law firm in Atlanta today by calling 833-44-DRLAW or submitting our online contact form at any time. We are ready to help you, no matter where you're in the country.