Mirena IUD has become the go-to birth control method for millions of women in the U.S. Are you one of these women? If you are among them, you need to know some of the side effects and complications these users have raised with Mirena, after facing them.
Did you know that if you suffer an injury as a result of using Mirena UID, you may be entitled to file an Atlanta Mirena IUD lawsuit? This is as a result of the physical as well as emotional injuries you may have had to endure.
If you need to know whether you are eligible for any compensation, contact us at Dalimonte Rueb Stoller and we'll advise on the rightful legal options for you. Contact our Atlanta mass tort lawyers at 833.44.DRLAW or you may opt for our very excellent contact form. Consulting and the claim review are all free, so make your move free from any stress.
What's The Mirena IUD?
The Mirena IUD is a product of Bayer – they're the manufacturers. It's a small-sized device with a T-shape. Once it's inserted in a woman's uterus, with time, it releases progestin in the form of levonorgestrel. By thickening the mucus in the cervix, and thinning out the uterus lining it may prevent ovulation from occurring since a sperm may not fuse with the egg.
Mirena was approved for birth control by the FDA in the year 2000. Later, they approved Mirena as a good solution to stop heavy menstrual bleeding in women. The product by Bayer was promoted as a better option instead of the birth control pills. This mostly was a perfect option for mothers who find it easy forgetting to take a pill every time.
IUDs are of two different types. The copper-based one lacks hormones in it. The other type being plastic, it releases the hormones. Mirena, which is the second type releases levonorgestrel. It makes sure a woman doesn't get pregnant for up to five years. That's why it has become the most common form of UID in the U.S at the moment.
Over two million women in the U.S use Mirena, and they've been using it since the year 2000. About 70,000 complaints have been made from then on, about the deadly side effects that arise from using this device and drug manufactured in the U.S. Food and Drug Administration or FDA.
Many lawsuits have been filed against Bayer in Atlanta, GA, since it's negative side effects have been brought to light. It is alleged that the devices have limited warning on them, regarding the dangers of using it. According to the lawsuit, the company hid the potential dangers by understating them, while some may have been hidden from customers that the devices are faulty and also dangerous for use.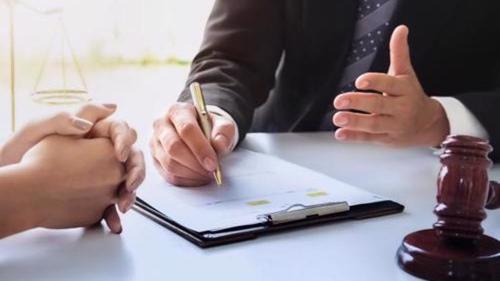 The History Of IUD Lawsuits
According to a finding by FDA, on November 20, 2012, 45,000 complaints were made in June 2012, regarding the Mirena IUD. Though the product was approved in 2000 and has become a popular method of birth control, recently, huge numbers of women have come out saying that they're facing the side effects of the product, for example, excessive vaginal bleeding and dislocation.
An Ohio woman who performed a hysteroscopy to remove the device after it dislocated and moved elsewhere filed the first lawsuit against Mirena in April 2012. From that time on, many women across the nation have continued to file lawsuits. With litigation increasingly growing, Mirena IUD Lawyers have recently made a petition to have all the federal cases in the same court.
What Are Common Side Effects Of Mirena IUDs?
From reports obtained in the post-market, serious side effects may be encountered. Let's see what risk the device users are likely to face:
Movement of the device to other parts of the body
Perforation of the uterine wall
Infection
Infertility
Irregular and excessive bleeding
Formation of Cysts on the ovaries
Embedment in the uterus wall
Miscarriages
Pseudotumor which is the PTC. This is likely to cause blurred vision, permanent lose of eyesight, ringing in the ears, severe migraines as well as dizziness.
Many women have undergone complicated surgeries to remove the pain-inflicting device. Two cases of Mirena migration were brought to the Journal of the Society of Laparoendospic Surgeons as stated in an article dated 2011. One of the women had the device migrate to her diaphragm, while in the other, it moved to her abdomen. What common in the two cases is that they both had to undergo surgeries for the removal of the device.
Discuss Your Atlanta Mirena IUD Lawsuit At Dalimonte Rueb Stoller
Our Class of Action attorney at Dalimonte Rueb Stoller assist women who've faced injuries coming from Mirena IUD, by offering free consultation. Many women are always stranded on where they can get help after filing a claim against Bayer for not stating enough warning about the health risks.
As of August 2012, Bayer has made a request stating that all cases in New Jersey be located in Middlesex County. But, this request has been denied by the supreme court in New Jersey, without giving any explanation. Mirena Lawyers have as well made a request stating that it could be advantageous if all Federal cases are in the same location.
In case you or a person you care about suffers from an injury due to Mirena, don't hesitate to reach out to us at Dalimonte Rueb Stoller. Contact our class-action firm in Atlanta at 83344.DRLAW. We'll assist you in obtaining all the compensation you deserve. We'll start with a free consultation and then proceed.