Those suffering from Type-2 diabetes are given Invokana or other very similar medications such as Invokamet, Invokamet XR. These drugs do more harm than good however and can increase the risk of conditions far worse than diabetes. Renal cancer, bladder cancer, and Fournier's Gangrene are some of the more serious problems caused by this type of diabetes medication, but there are more.
If you have suffered any of the following conditions after taking Invokana, Invokamet or Invokamet XR, you may be entitled to compensation from the negligent manufacturers of this potentially deadly medication. A Los Angeles Invokana lawsuit can cover damages for:
Coma
Kidney failure
Stroke
Renal cancer
Bladder cancer
Fournier's Gangrene
Dalimonte Rueb Stoller is the place to turn for expert legal counsel when facing the injuries caused by Invokana. We have the experience and skills to bring you positive resolutions as we have when recovering millions of dollars for people in your situation. Our Los Angeles mass tort lawyers take on cases from across the country and vow to represent you with an aggressive and bullet-proof case against careless drug manufacturers.
Call (833) 44-DRLAW to make an appointment for a consultation with our expert attorneys.
What Is the Connection Between Invokana and Fournier's Gangrene?
Invokana and the other drugs like it belong to a class of diabetes medication called SGLT2 inhibitors. By inhibiting the process of the sodium-glucose cotransporter-2, blood sugars are kept lower as more sugars are washed out through the kidneys, and glucose is not absorbed into the blood as fast.
In September of 2018, the USFDA issued a Drug Safety Communication, warning the medical community and general public about the potential dangers of using SGLT2 inhibitors to treat diabetes. The communication outlined the risks that this medication posed, especially the connection this medication had to the development of Fournier's Gangrene.
Fournier's Gangrene is a bacterial infection that, even though it is particularly rare, is also potentially life-threatening. It is can cause damage to the skin, muscles, and tissues of the genital and anal areas.
Some of the symptoms of this condition include:
Swollen or tender genitals
High fever (100.4 ° Fahrenheit)
This condition is also referred to as necrotizing fasciitis of the perineum, this appears as a particularly unpleasant infection that appears around the genitals. Because of the possible link between this condition and the use of SGLT2 inhibitors, the FDA required that warnings be issued to inform the public about the risks involved with these medications.
Those who have been given Invokana or any of the other medications mentioned here should be on the lookout for the symptoms of Fournier's Gangrene. Be sure to call in for medical treatment as soon as you can. It is important to act fast as the conditions of gangrene can act very quickly as well.
If you or someone in your family has developed Fournier's Gangrene after using an SGLT2 inhibitor to address diabetes, you may be entitled to considerable compensation. Contact the experts in drug injury at Dalimonte Rueb Stoller so that you can get a full view of your options from a professional perspective.
Invokana and Bladder or Kidney Cancer
In 2016, the FDA posted an important Drug Safety Communication pointing out an important link between SGLT2 inhibitors and injured kidneys. Kidneys are injured whenever their function is impacted and they are not able to eliminate wastes as they should. This can also pose a serious risk to the body as waste elimination is essential to good health.
Clinical research has also shown that the use of SGLT2 inhibitors can increase the risk of developing certain kinds of cancer. The exact connection has not been made public or mentioned in information on these drugs or the FDA's warnings.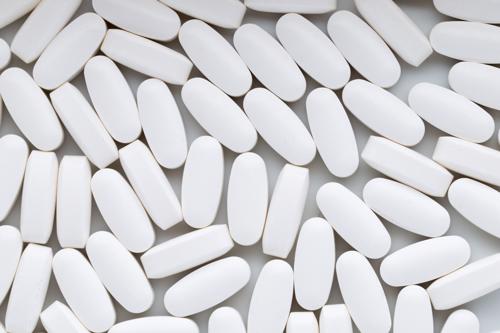 Symptoms of Cancer of the Kidneys or Bladder May Include:
Blood in the urine
Pelvic pain
Increased urination
Painful urination
These symptoms could tell of renal (kidney) cancer:
Blood in the urine
Weight loss
Pain on one side of the lower back
Abdominal pain or swelling
If you have noticed any of these symptoms and are taking an SGLT2 Inhibitor, it is important that you seek professional medical attention.
What Damages Can I Claim in a Los Angeles Invokana Lawsuit?
Patients who have suffered because of the use of this medication can join the class-action lawsuit against the manufacturer of these medications and receive a variety of forms of compensation.
Medical expenses
Lost wages
Pain and suffering
Mental anguish
Emotional distress
Reduced earning capacity
Costs for Future medical treatment
Links between Invokana and Ketoacidosis
Another condition that can be caused by SGLT2 inhibitors is called Ketoacidosis and this is the medical term for the production of excessive ketones in the body. Ketones are toxic acids and are synthesized in the body as a product of the process that uses fats for energy.
Ketoacidosis is a potentially fatal condition and can induce a diabetic coma. Treatment for this condition often requires professional medical attention in a hospital facility.
How Much Does A Class-Action Lawyer in Los Angeles Cost?
You will not need extensive financial resources to begin your Invokana legal process in Los Angeles, CA. At Dalimonte Rueb Stoller we offer all our legal services on a contingency plan. This means that we will charge you no upfront fees for our skills, experience, and first-rate representation. After we have won the compensation you deserve, we will take a cut from the settlement. If we don't win the case and get you compensation for the damages, we don't charge you a thing.
Let a Lawyer Take Care of Your Invokana Lawsuit
It is important that the manufacturers of pharmaceuticals are held responsible for the products they design and distribute. If injuries have been caused by their negligence, it is essential that they pay for the pain and suffering caused. At Dalimonte Rueb Stoller we have the skills and experience to make sure these companies are brought to terms with the injured parties. We have already taken on many cases like your own and recovered millions from these careless drug companies.
It is important to rely on the expert skills of a drug injury lawyer from our reputable law offices. These big corporations have the resources to hire expert legal counsel to aid them in avoiding responsibility. But, our Los Angeles class-action law firm will fight aggressively and professionally to ensure your rights are respected.
Call (833) 44-DRLAW to arrange your meeting with a lawyer from the offices of Dalimonte Rueb Stoller. We will provide you with a free consultation with our reputable lawyers. Count on our services to be available in any part of the US we are here and ready for you.