Invokana is a prescription drug for treating Type 2 diabetes. This drug is closely related to drugs such as Invokamet XR and Invokamet. All these prescription drugs come with an increased risk of multiple serious illnesses for patients consuming them. Examples of the dangers include Fournier's Gangrene as well as renal and bladder cancer.
Therefore, if you or your loved one is experiencing any of the illnesses or conditions below as a result of Invokana consumption or any other related drug, you should speak with a lawyer about filing a San Francisco Invokana lawsuit:
Bladder Cancer
Renal Cancer
Fournier's Gangrene
Kidney Failure
Stroke
Coma
At Dalimonte Rueb Stoller, we have a team of highly skilled San Francisco class action attorneys, ready to help you get the compensation you deserve as well as protect your rights. We have recovered millions and represented clients across the United States. We have the experience, skills, and resources to build a strong case and ensure you have received the compensation for your injuries. Call us now through 833-44-DRLAW or by filling our online form.
How Is Invokana Linked To Fournier's Gangrene?
Invokamet XR, Invokamet, and Invokana are all diabetes drugs belonging to a class known as the Sodium-Glucose Cotransporter-2 (SGLT2) inhibitors. These drugs help diabetes patients to maintain a low blood sugar level by preventing the kidneys from absorbing glucose. As such, the glucose is flushed out through urine.
In the U.S., the FDA (Food and Drug Administration) gave a Drug Safety Communication concerning SGLT2 inhibitor drugs back in September 2018. The document explained in detail the link between drugs such as Invokana and Fournier's Gangrene.
Fournier's Gangrene (necrotizing fasciitis of the perineum) is a serious infection that forms in and around the genitals. In fact, it is a rare bacterial infection, which can be life-threatening. For this reason, the FDA has directed drug usage warnings to be included in the prescription information and a patient's Medication Guide.
Fournier's Gangrene is known to cause damage to the nerves, tissues, muscles, and even blood vessels in the anal and genital areas. Some of its symptoms include:
High Fever (100.4°F or higher)
General Malaise
Swollen or Tender Genitals
It is highly important for patients taking drugs such as Invokamet, Invokana, or Invokamet XR to seek immediate medical attention if they are experiencing any of the symptoms. In this case, it is wise to act quickly as Fournier's Gangrene grows rapidly.
If you or your loved one develops any of the conditions like Fournier's Gangrene after taking SGLT2 inhibitors such as Invokana, then you may be liable to receive significant compensation. With the help of our attorneys at Dalimonte Rueb Stoller, you will get to learn your rights and legal options. Contact us today through 833-44-DRLAW.
What Is The Link Between Invokana And Cancer Of The Kidneys And Bladder?
Back in 2016, the FDA gave a Drug Safety Communication regarding the link between Kidney and bladder injury and SGLT2 inhibitors. Kidney injury can be defined as any type of damage to the kidney that interferes, interrupts, or reduces its performance by reducing its ability to remove waste.
In fact, it is scientifically proven that patients taking SGLT2 inhibitors are at a higher chance of developing kidney and bladder cancer. However, in this case, the potential link information has not been mentioned in the FDA warnings or prescription information.
The symptoms of renal and bladder cancer include the following:
Pain while urinating
Increased urination frequency
Pelvic pains
Blood in the urine
Weight loss
Abdominal pain
Pain on one side of the lower back
Abdominal swelling
Seek immediate medical attention if you are experiencing any of these symptoms, and you are consuming SGLT2 inhibitor drugs such as Invokamet and Invokana.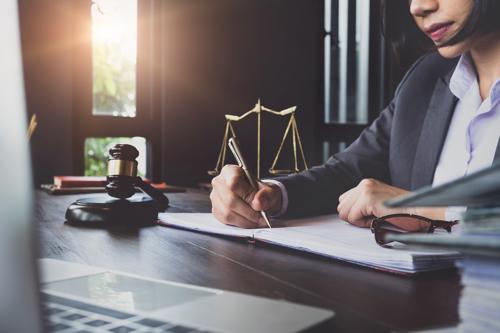 What Compensation Can You Get From A San Francisco Invokana Lawsuit?
If a patient in San Francisco, CA, is prescribed drugs such as Invokana and they get injured by the drugs, they can decide to file a lawsuit against its manufacturers. They may be liable to get compensation for all or any forms of damage such as:
Medical Expenses
Future, present, and past mental anguish
Lost wages
Future, current, and past pain
Reduced earning capacity
Emotional distress
Any other additional costs for the injuries
The Link Between Ketoacidosis And Invokana
Ketoacidosis is a medical condition that occurs when a person's body produces excessive ketones. Ketones are simply harmful acids in the blood, and it is the byproduct of fat when the body breaks it down for energy. This process begins due to low insulin.
A patient may enter into a diabetic coma when they enter into ketoacidosis. Remember, ketoacidosis is fatal and may be life-threatening, and its treatment needs prolonged hospitalization.
What Does the FDA Say About Invokana?
The first institute to raise concerns regarding the link between kidney damage and SGLT2 inhibitors was the Safe Medication Practices Institute. The institute published a report a year later after the FDA approved Invokana. A year after the publication, the FDA issued a warning and emphasized increased risk awareness related to Invokana.
An Italian scientist analyzed voluntary reports that were logged in by the FDA's adverse-event reporting system at the University of Padova. The scientist found that 66% of the reports related to SGLT2 inhibitors resulted in amputation. Furthermore, 86% of the reported cases involved Invokana as the SGLT2 inhibitor.
Because of the report, the FDA directed Invokana manufacturers to warn patients and doctors about the issues starting from May 2017. The FDA also encouraged doctors to discontinue Invokana prescription for all patients that report sores, infections, or pain.
How Much Will It Cost You To Hire A Class Action Lawyer In California?
The process begins by contacting our San Francisco Invokana legal team at Dalimonte Rueb Stoller. We offer consultation services that are free and confidential. After consultation and you have allowed us to work with you, you do not have to worry about any fees, because we work strictly on a contingency basis. What does this mean? Well, it means that we do not get paid unless we get you compensation.
Get the Help You Need For You Invokana Claim With Dalimonte Rueb Stoller
If a pharmaceutical or drug manufacturer is negligent, and a patient gets injured by their product line, then they must be held accountable. Our attorneys at Dalimonte Rueb Stoller are ready to fight for your rights. Remember, drug manufacturer companies have a vast legal team that is ready to fight your lawsuit and discredit your claims. As such, you need a highly skilled lawyer by your side to receive the compensation you deserve.
NOTE: Invokana litigations are time-sensitive, and as such, it is wise to seek a lawsuit immediately. Contact our San Francisco mass tort law firm through 833-44-DRLAW or fill our online form, and you will get the help you need.