The U.S. is home to millions of women that have been known to use the Mirena IUD as a form of birth control. Some of these women have been known to deal with underlying side effects and/or complications due to the use of the IUD.
Anyone that is dealing with one of these side effects and has become injured, it's time to seek compensation from the manufacturer by filing a San Francisco Mirena IUD lawsuit. Damages can come in various forms including general pain and suffering making it important to seek justice immediately.
For more on the type of compensation, you can seek out, feel free to book a consultation with Dalimonte Rueb Stoller. This is a wonderful option to learn more about your legal options and what can be done with the help of qualified mass tort lawyers. To get started, call 833.44.DRLAW or fill out the contact form online. Our San Francisco mass tort lawyers will make sure to go through the relevant case details and pinpoint what needs to be done next.
What Is The Mirena IUD?
Created by Bayer, the Mirena IUD is a simple T-shaped device that is inserted into the uterus. The premise is to help prevent pregnancies and make sure a certain amount of progestin is released into the body. This helps keep the cervical mucus as thick as possible while reducing the size of the uterine lining. Since this happens, the likelihood of a woman getting pregnant diminishes. This has a lot to do with the sperm not being able to get to the egg due to the thick mucus.
It was in 2000 when the FDA declared Mirena to be a good form of birth control. It was also noted as a viable solution for significant menstrual bleeding in women. Bayer took the opportunity to market this product as a birth control solution for those women who didn't want to take the pill or forgot to do it.
As of right now, there are two types of IUDs on the open market. One of them involves a copper solution that doesn't include hormones. However, the other type is made of plastic and does involve the use of hormones. With the Mirena IUD, women were getting access to a plastic-based solution that would release a hormone called levonorgestrel. This was aimed at making sure a woman didn't get pregnant for up to 5 years if necessary.
In America, there have been over 2 million women that have used the Mirena IUD since 2000. During the same period, there have been approximately 70,000 complaints involving what the IUD did to the human body and the lingering side effects.
Several women have also moved forward with legal filings against Bayer in San Francisco, CA, by stating enough warnings weren't given to demonstrate what the product could do once inserted. The dangers weren't clearly outlined according to these lawsuits, which meant they were essentially hidden from the consumer before use.
Why Have Mirena IUD Lawsuits Been Filed?
During the period of Nov 12th 2012-June 2012, there were 45,000 complaints involving the Mirena IUD. The product had been approved in 2000 and was noted for being a renowned birth control measure. However, a lot of women started talking about the damage it was doing to their bodies and how it wasn't sitting in the uterus the way it was supposed to, leading to noticeable vaginal bleeding and/or migration.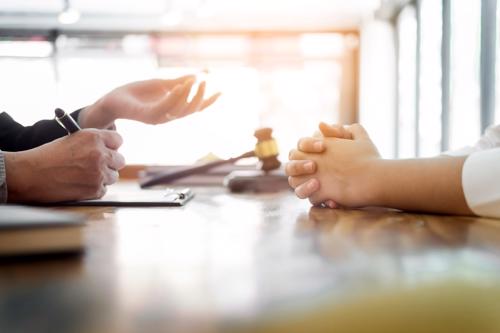 It was in April 2012 when the first lawsuit was filed against Mirena since a woman had to go through a complex hysteroscopy to remove the device after it migrated into another part of the body. A lot of women have launched legal filings against Bayer since that moment. This is why more and more cases are being petitioned as a class-action lawsuit to be filed in one place against Bayer.
What Negative Side Effects Are Caused By Mirena IUD?
Research done on the Mirena IUD states there are several side effects that are significant in nature. Anyone that is using or has used these devices will be an increased risk of developing serious health concerns. These health concerns include:
Infection
Uterine Wall Perforation
Infertility
Miscarriages
Migration of the IUD Device
Ovarian Cysts
Embedded IUD in the Uterus Wall
Pseudotumor Cerebri (Blurred Vision, Ringing in Ears, Severe Migraines, Blindness)
A lot of women have used the Mirena IUDs and gone through significant surgical procedures to remove embedded or migrated devices. A study done in 2011 states there were two noteworthy cases involving the device traveling up into a woman's abdomen and/or diaphragm. Since they had traveled all the way up to these body parts, the only removal solution involved surgery.
Call Dalimonte Rueb Stoller for Assistance With Your San Francisco Mirena IUD Lawsuit
When it comes to women that have been dealing with Mirena IUD injuries, it's recommended to speak to a team of trusted class action attorneys in San Francisco. At Dalimonte Rueb Stoller, we are ready to assist clients with the filing process and will make sure everything is done to seek justice for your health concerns.
Bayer has been looking at centralizing all of the cases since 2012 and wants them to be in Middlesex County. Attorneys from the manufacturer have also been looking to do the same with all federal cases around the IUD.
For those who have been dealing with Mirena IUD injuries, it's time to speak to a trusted mass tort law firm in San Francisco such as ours at Dalimonte Rueb Stoller. We are qualified, professional, and will make sure the job is done well. For more information, please call 833.44.DRLAW and receive adequate compensation for your case. To get started, we will offer a FREE consultation on the matter.